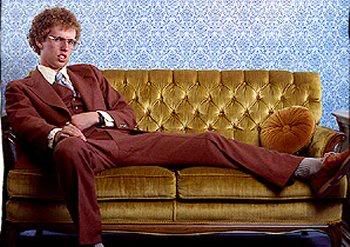 I registered for classes yesterday. *GULP* I am beginning classes at the Davis Applied Technology College. I am in the media design program. While I am really excited about these endeavors...I am SO nervous!
I used to joke that my college career was a process of elimination, I now know what I don't want to be when I grow up. My major has changed from Communication with a focus on journalism to English, to Nursing. I am now back to the media field.
I love my job now. I honestly would do it for free. This program will help to enhance my skills and will help me to learn aspects of web design.
I worry though. I withdrew from college twice. The first time, I wasn't married, I had no "adult responsibility", the second time, I didn't have any kids. I didn't have near the responsibility that I do now.
My mom made a comment to me "Your kids deserve a mother." Sad. They do. But they also deserve a mother who would be able to support them, no matter what. That is why I am going to go to the DATC instead of Weber State. I can go to class when Layton is home. I really feel like this is what I should do, So I guess I'll give it a shot.
It was funny. Layton has a very, very dry sense of humor. Logan walked up to me while I was going through my packet from school and was like "What you doin'?"
Layton said (in a napolean dynamite voice) "Your mom goes to college." (Ok, maybe you just had to be there) Pretty funny.
Also...side note: I have turned in the last of my SWARMS assignments, so I will be blogging a lot more and I will try to post a few pictures of what has happened during the last week or so.